Regular price
$28.18 USD
Sale price
$28.00 USD
Unit price
per
Sale
Sold out
Share
FORMULA EXPLANATION
Blossom (Phase 4) is formulated specifically for phase 4 – the luteal phase, the week before the period. Regulating Liver qi is the most important treatment strategy during this stage. Liver qi stagnation is characterized by irregular menstruation, abdominal bloating, irritability, emotional instability, short temper, and breast distension. This formula is designed to relieve premenstrual syndrome (PMS), release tension and stagnation, and prepare the uterus for proper shedding the following week.
DOSAGE
Take 4 to 6 capsules three times daily on an empty stomach. Discontinue use when the patient becomes pregnant.

INGREDIENTS
Bai Shao (Radix Paeoniae Alba)
Bai Zhu (Rhizoma Atractylodis Macrocephalae)
Chai Hu (Radix Bupleuri)
Chuan Niu Xi (Radix Cyathulae)
Chuan Xiong (Rhizoma Chuanxiong)
Dang Gui (Radix Angelicae Sinensis)
Fu Ling (Poria)
Gan Cao (Radix et Rhizoma Glycyrrhizae)
He Huan Pi (Cortex Albiziae)
Ju He (Semen Citri Reticulatae)
Lu Lu Tong (Fructus Liquidambaris)
Xiang Fu (Rhizoma Cyperi)
Yi Mu Cao (Herba Leonuri)
Yu Jin (Radix Curcumae)
View full details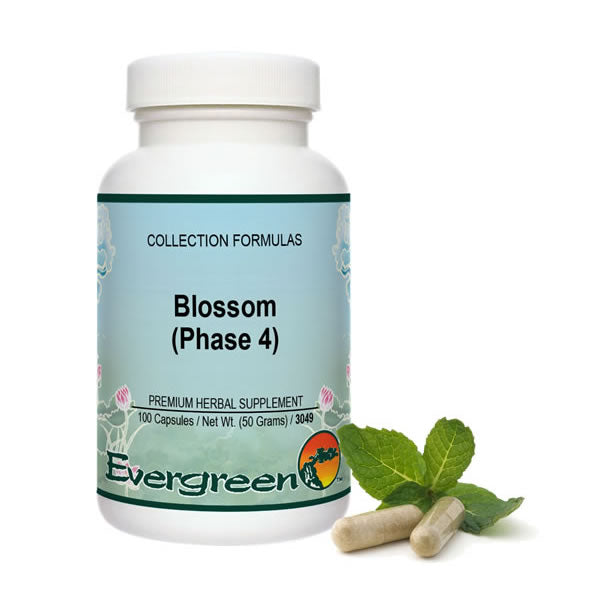 Shipping

Free shipping for orders $75+. Flat rate shipping $10 for orders under $75.

Returns

Unopened products in original condition will be accepted within 30 days.