Regular price
$36.27 USD
Sale price
$30.00 USD
Unit price
per
Sale
Sold out
Share
CLINICAL APPLICATIONS
* Bleeding
* Internal bleeding (upper gastrointestinal bleeding, stomach bleeding, duodenal bleeding, hemoptysis, hematuria, epistaxis, and excessive or irregular menstrual bleeding)
* External bleeding (from external and traumatic injuries)
FORMULA EXPLANATION
Notoginseng 9 is designed specifically to symptomatically stop bleeding. It contains herbs to cool the blood, disperse blood stasis, and stop bleeding in the upper, middle and lower jiaos.
INGREDIENTS
Ai Ye (Folium Artemisiae Argyi), charred
Ce Bai Ye (Cacumen Platycladi), charred
Di Yu (Radix Sanguisorbae), charred
He Zi (Fructus Chebulae)
Jing Jie (Herba Schizonepetae), charred
Qian Cao (Radix et Rhizoma Rubiae)
San Qi (Radix et Rhizoma Notoginseng)
Wu Bei Zi (Galla Chinensis)
Xian He Cao (Herba Agrimoniae)
View full details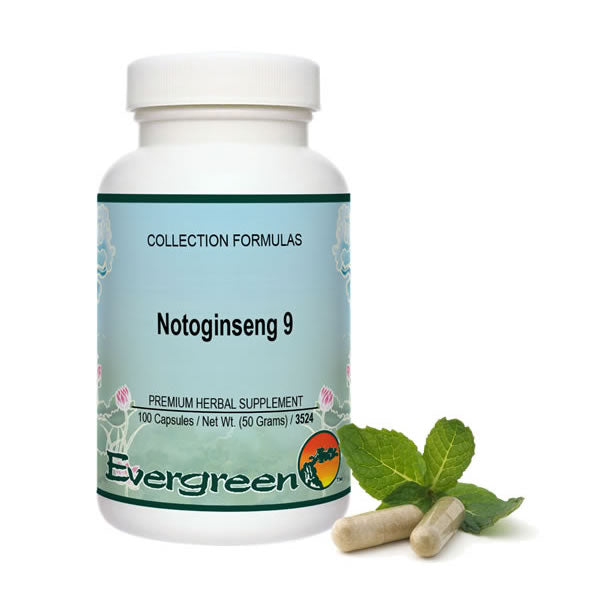 Shipping

Free shipping for orders $75+. Flat rate shipping $10 for orders under $75.

Returns

Unopened products in original condition will be accepted within 30 days.